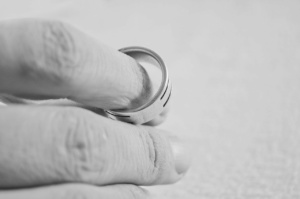 It is common for marital problems to arise. For instance, a couple could encounter difficulties in communication or have unfulfilled expectations about marriage. Parties should always seek to resolve their marital woes by themselves or with the help of their family and friends. If that fails, parties can turn to marriage counselling. Divorce should be a last resort, if all else fails. That said, divorce is not a simple process for many. It can be stressful and draining. It is important to prepare well for a divorce in Singapore under the Women's Charter. Understand the basic laws in the Women's Charter and how it can affect you and your divorce.
Right Time to Divorce
You would have to be married for at least 3 years to get a divorce in Singapore under the Women's Charter.  The sole ground of divorce in Singapore under the Women's Charter is the irretrievable breakdown of marriage. Hence a divorce should be filed only when the marriage has irretrievably broken down. This means that the crucial elements of a marriage, including trust, love, care and concern, and commitment are no longer in existence. Parties should not contemplate divorce for trivial reasons, as divorce should not be taken lightly.
Talk to Your Spouse
You should discuss with your spouse on the details of the potential divorce. If parties are able to reach an amicable settlement, this will make the process cheaper and faster.
Collation of Documents
In the event that you are not able to reach an amicable settlement with your spouse, it becomes quite important for you to start collating the documents that you need. To commence divorce in Singapore under the Women's Charter, you should have in hand a copy of your marriage certificate.
It will also be helpful if you have financial documents, including:
1. Recent valuation of your matrimonial assets (including matrimonial home and company worth (if any)) and liabilities. This will help you understand what is the value to be divided.
2. Bank statements.
3. Income tax statements. This will help you understand each party's earning capacity and financial means. This is relevant to the issue of maintenance.
4. List of expenses and receipts of daily expenditures. This will help you understand the financial needs of the children and the family. Similarly, this is also relevant to the issue of maintenance.
Meeting Your Divorce Lawyer
When you meet your divorce lawyer, you may wish to discuss on the estimated costs of the divorce procedure– for uncontested divorce as well as contested divorce. Many contested divorces end with the process of mediation. Some go on to a Court hearing where the Court makes a decision on ancillary issues. There are differences in costs, depending on which track your case proceed on.
Planning Ahead
You should plan for your life post-divorce, especially if you have children. If you have sole care and control of your children, you will be responsible for most parenting duties alone. This will take up a lot of time and effort. It is not easy to be a single parent. You may also wish to consider the issue of accommodation, especially if your matrimonial home is to be sold or if you are transferring your shares of your matrimonial home to your spouse.
With proper planning, it will get easier to cope with divorce.
If you need a cost-effective divorce lawyer, contact us at +6598330314 (whatsapp).
Our price list can be found here.
Related articles can be found here.