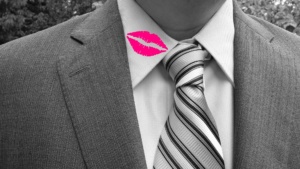 Married affairs in Singapore is one of facts that could be used to prove the irretrievable breakdown of marriage in Singapore.
Under Section 95(3)(a) of the Women's Charter in Singapore, the Plaintiff (i.e. person filing divorce) can get a divorce on the reason of adultery if the Court is satisfied that the Defendant (i.e. the other party) has committed adultery and the Plaintiff finds it intolerable to continue living with him/ her. The person who has committed adultery cannot file for divorce using the reason of his/ her adultery.
It should be noted that other legal requirements of divorce still need to be met, namely:
1. Parties are married for at least 3 years.
2. At least one of the parties is a Singapore citizens/ has lived in Singapore for a minimum period of 3 years immediately prior to the filing of the divorce.
Definition of Adultery in Singapore
Voluntary sexual intercourse with a third party other than one's spouse constitutes adultery. Whether the third party is married as well is immaterial.
As such, married affairs in Singapore do not automatically lead to a case of adultery. It may well be improper association (which may be deemed as unreasonable behaviour and be used as a reason to commence divorce proceedings in Singapore).
Is adultery punishable under Singapore laws? No. However, there could be costs implications if the matter proceeds to trial. This means that the adulterer (if adultery is proven) could be asked to pay costs to the other party.
Proving Married Affairs in Singapore
To prove adultery in Singapore, the applicant will need to produce evidence showing that adultery has taken place if the adulterer does not admit to the commission of adultery. Some common examples of evidence include:
1. Video evidence showing the act of adultery.
2. Evidence showing the alleged adulterer's inclination and opportunity to commit adultery may also be used. Such evidence includes photographs of the adulterers in intimate poses or evidence showing that they spent time in a hotel. To secure such evidence is not easy. The assistance of a private investigator will be helpful.
3. Text messages between the adulterers will also be relevant evidence, if the context of their text messages is as such.
4. Existence of a love child born to the adulterers will also provide conclusive evidence of the adultery.
In the event that you are unable to provide sufficient evidence to prove the commission of adultery, you can still file for divorce using the reason of "unreasonable behaviour". This means that your spouse has behaved in such a way that you cannot be reasonably expected to live with him/ her. Married affairs in Singapore constitute unreasonable behaviour. It is broader in scope and does not require proving sexual intercourse.
Infidelity in Singapore may be non-sexual in nature. Given the nature of adultery, it may be easier to prove infidelity in Singapore than adultery itself.
Time Limit to Filing for Divorce Based on Adultery in Singapore
If the innocent party continues to live together with the adulterer for a period exceeding 6 months after finding out about the adultery, the innocent party may not file for divorce using the reason of adultery.
Does Infidelity in Singapore Affect Children's Custody?
No. The Court bases its decision based on what it considers to be in the children's best interests (i.e. the welfare principle).
Similarly, the innocent party does not get a higher share of matrimonial assets or a higher amount of alimony simply as a result of infidelity in Singapore.
If you have more questions on using adultery/ improper association to file for divorce in Singapore, you may wish to contact us at +6598330314 (whatsapp).
Our price list can be found here.
Related articles can be found here.